Over the last few days, an interesting little debate has developed between Senators Joe Manchin of West Virginia and Bernie Sanders of Vermont. As Manchin became more determined in his opposition to President Biden's "Build Back Better" proposals and eliminating the filibuster, Bernie Sanders has amped his criticisms of Manchin and Joe Manchin has defended himself and his place in the Democratic Party.
Despite launching two presidential primary campaigns against the Democratic "Establishment" from the left, Sanders is exasperated by the refusal of Manchin and Kyrsten Sinema (D-AZ) to go along with the Biden Administration and Senate Democratic leadership:
"It's not just this vote. These are people who I think have undermined the president of the United States . . . They have forced us to have five months of discussions that have gone absolutely nowhere. I think it's up to the people in their own states," he added, when asked by reporters on Capitol Hill whether he supported efforts to primary his colleagues.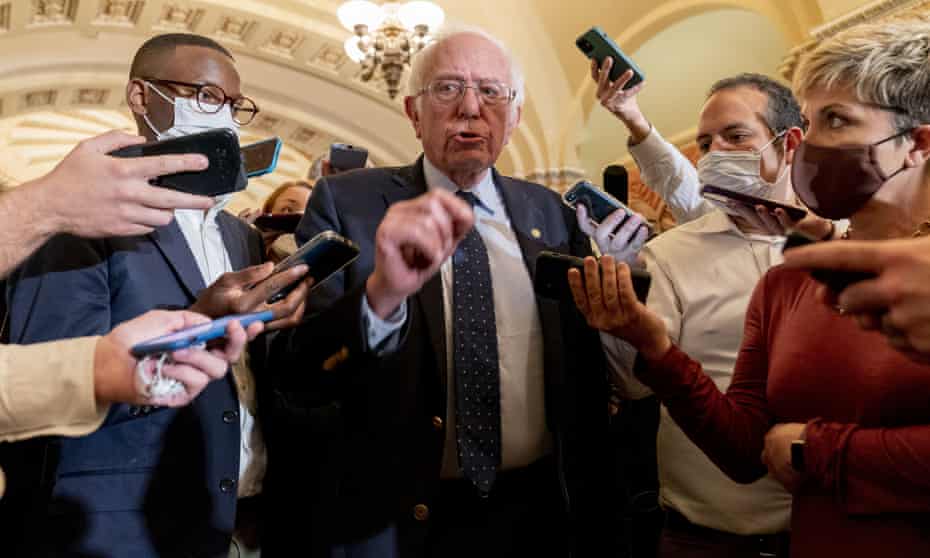 Given Sanders' history with the Bill Clinton and Obama administrations, there's irony in him arguing from presidential authority like this. The same with criticizing Manchin and Sinema for wasting people's time. Bernie also did plenty of that as a presidential candidate.
Just as eager to talk with the media as Sanders, Joe Manchin welcomed the idea of a primary challenge from the left and had every reason to do so given that he beat Paul Jean Swearingen by 40 back in 2018.
Manchin told Newsy he'd welcome a primary challenge. A successor to a dominant West Virginia family who previously served as governor, Manchin has easily dispatched previous primary challengers . . . "I've always had primary challenges," Manchin said. "I've been running since 1982."
Manchin also knows he's the only Democrat who could win a state-wide election in West Virginia now that it's a deep red Trump+40 state.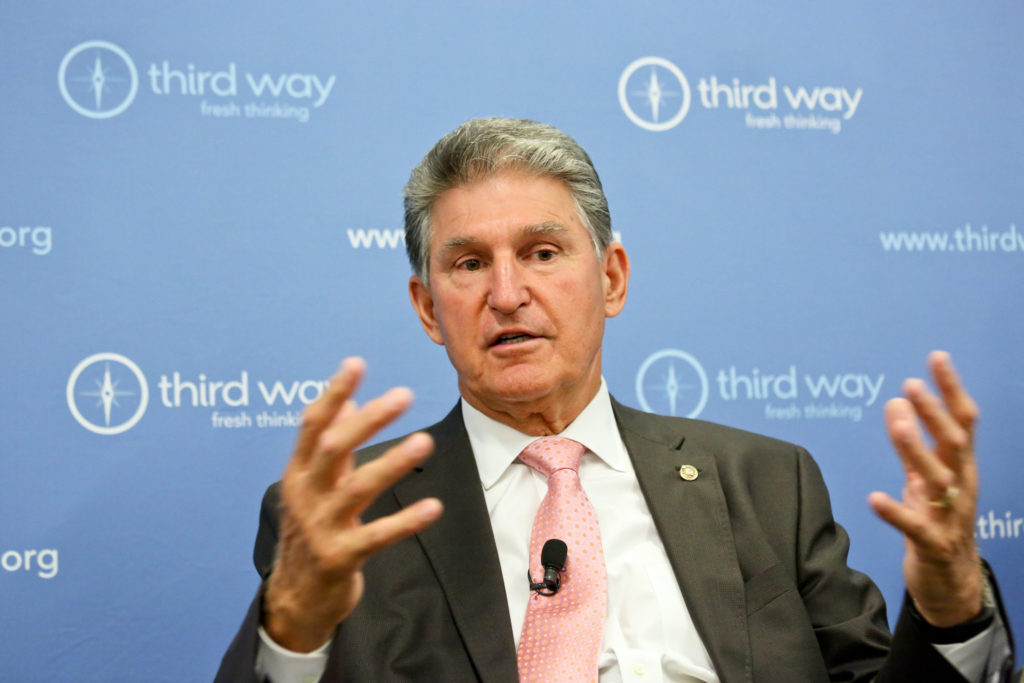 But Manchin goes further and raises some points about the status of Bernie Sanders as a Democrat in turn.
"Well, Senator Sanders is not a Democrat," Manchin told Newsy's Nathaniel Reed while back in West Virginia, pointing out that Sanders was a self-described democratic socialist. Manchin said Sanders' ideology was "not what I think the majority of Americans represent."
But this is where it gets more interesting. Manchin definitely is a Democrat and has been a Democrat his whole career, but Joe Manchin has become increasingly marginal as the Democrats have focused more on a civil rights (BLM, gay marriage, abortion rights, ending police abuse), Green New Deal, and reducing economic inequity agenda. Manchin himself is aware of this. Instead of just seeing himself as a Democrat, Manchin has identified himself as a "centrist moderate conservative Democrat" and he's definitely the kind of Democrat who would get a tough primary challenge if he were in Arizona, Illinois, Connecticut, or New York. Since Manchin first ran for office in 1982, the more conservative Dems have declined as a force in American politics. Squeezed by increasingly right-wing Republicans in the South and minority/progressive challengers in the North and West, moderate Dems find themselves politically isolated and probably have more affinity with the Establishment Republicans who have established a bastion in the Senate than the mainstream of the Democratic Party. Given the 50-50 Senate, Manchin's affinities with the Establishment GOP and oil and coal interests make him the most important figure in the Establishment conservative effort to stem the environmentalist and clean energy tide and thwart the Biden administration and mainstream Democratic Party. Perhaps ironically, the more marginal Joe Manchin became as a Democrat, the more victories he's delivered for some of the declining forces in American life.
To the contrary Bernie Sanders has gone the other way. Despite maintaining his status as an independent and remaining a democratic socialist, Sanders has converged with the Democratic Party mainstream. Sanders initially touted $6 trillion for the Build Back Better legislation, winnowed it down to $3.5 trill in the main Senate bill, and grudgingly accepted roads and bridges carveout like other mainstream Democrats. The 3.5 trillion bill included progressive priorities on paid family leave, universal pre-school, clean energy, and taxing the rich, but notoriously did not include Sanders campaign staples like Medicare for All and Cancelling Student Debt. Even in the 3.5 trillion bill, "Build Back Better" was about "incremental change" rather than the "radical change" Sanders had traditionally demanded. For his most recent presidential campaign, Sanders hired a number of senior staffers like Briahna Joy Gray, David Sirota, and Nina Turner who viewed the Democratic Party as their most important enemy rather than the Republicans. But by Fall 2021, Bernie was proposing a bill that could just as well have been written by Hillary Clinton.
That wasn't all. After Manchin and Sinema came out in opposition to the $3.5 trillion plan, Sanders kept his grumbling to a minimum through the rest of the process until Manchin delivered his final rejection in December. Bernie was not only a mainstream Democrat, he was also a team player.
Last week, Peter Doocy of the Fox News propaganda and insurrection network asked a question about President Biden moving "left" which is generally interpreted as moving towards Bernie Sanders. But that wasn't the case. President Biden promoted an expansive agenda throughout the campaign and it only went unnoticed because Donald Trump took up ALL the oxygen in American politics. Since Obama's presidency, the Democrats have become a multicultural, socially liberal, and economic reform political party that's best represented by the city of Philadelphia. As President Biden responded, he is a "mainstream Democrat" rather than a socialist. As a result of the politics of Build Back Better, Bernie Sanders fits in as a mainstream Democrat as well.
Much better than Joe Manchin.